Why bother going to Holland for a ride?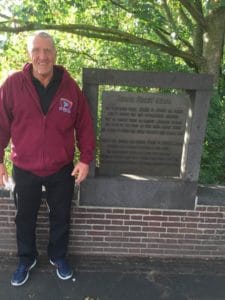 You only have to look at the smile on Paul's face to realise why.
All those years in 3 Para and, finally, here he was…standing on John Frost Bridge in Arnhem!! What a buzz! All of the history of Operation Market Garden, the march from the DZ, the taking of one end of the bridge, the battle that ensued, the bravery shown, the withdrawal executed under extreme fire…all summed up by "The bridge".
It was Paul's first trip to Arnhem with the Airborne Forces Riders…he's already booked next year!