Last year the Ride of Respect 2019 visited the graves of the fallen in the Falklands, primarily the graves of the lads from 3 Para Group that didn't make it. Here is the group leader's briefing for this year…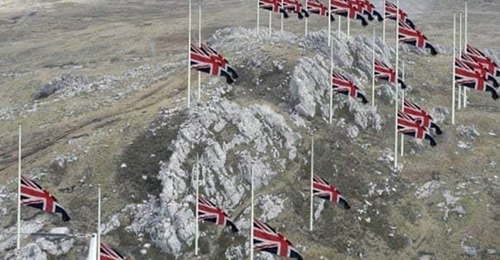 From Saturday 01 August to Saturday 08 August 2020 a team of four veterans – Paul Moore, Charlie McColgan (both 9 Para Sqn RE), Tony McKie (1 Para) and Phil Damant (RAF) will be riding around the UK by motorbike visiting the gravesites and memorials of men of who lost their lives in the Falklands war in 1982. A total of 2437 miles in 8 days.
We are doing this ride to demonstrate that these men are not forgotten, to pay our respects to each one and their families, and to raise funds for the South Atlantic Medal Association who continue to support veterans of the Falklands war and most importantly, the families who have lost loved ones.
We did a similar ride in 2019 and visited all of the 3 Para graves, however, this year we are making a ride of over 2400 miles that will encompass the graves and memorials of 2 Para, Scots Guards, Welsh Guards, Royal Marines, Royal Navy, Royal Engineers, Royal Signals, Gurkha Rifles, Army Catering Corps, Royal Army Medical Corps and Army Air Corps.
We will cover the whole of the UK from Whitley Bay, Dundee, Macduff, Arbroath, Edinburgh, Glasgow, Irvine, Lisburn, Wrexham, Liverpool, Stockport, Sheffield, Derby, Lowestoft, Braintree, Hereford, Pontypool, Plymouth, Portsmouth, Tidworth, Frimley and Aldershot. On returning to Durham our final act of remembrance will be at Hutton Rudby in North Yorkshire where we will pay our respects to Sir Rex Hunt, the former Governor of the Falkland Islands in 1982.
During the ride, supporters, families and friends are welcome to join us.
We will try to stick to the published programme as much as possible to make it easy for you to do so. We also expect to be joined at various times by riders from Airborne Forces Riders, RBL Riders, The Widows Sons, (Masonic Riders), The Royal Marine Riders, Invictus MC and The Patriots MC.
The programme is out on our Facebook page and we would love families and friends of the fallen to join us in our act of remembrance and respect at the grave or memorial. We are limited to only 30 minutes at each location due to the distances we have to cover each day so we have to keep our short service very simple and respectful. As we did not know all of the fallen personally it is always emotional and inspirational to talk with their families and friends who attend, and find out a little about the person that they lost.
The South Atlantic Medal Association intend to maintain and promote a sense of pride and comradeship among all veterans of the South Atlantic campaign, in a manner which respects both individual privacy and personal requirements. We also wish to establish and maintain contact with other organisations involved in the welfare of of the Armed Forces and ensure that due consideration is given to the interests of South Atlantic veterans. SAMA (82) will also investigate for consideration, by an appropriate organisation, any case of hardship or distress amongst South Atlantic veterans
from Major Paul Moore 9 Sqn RE (Retd)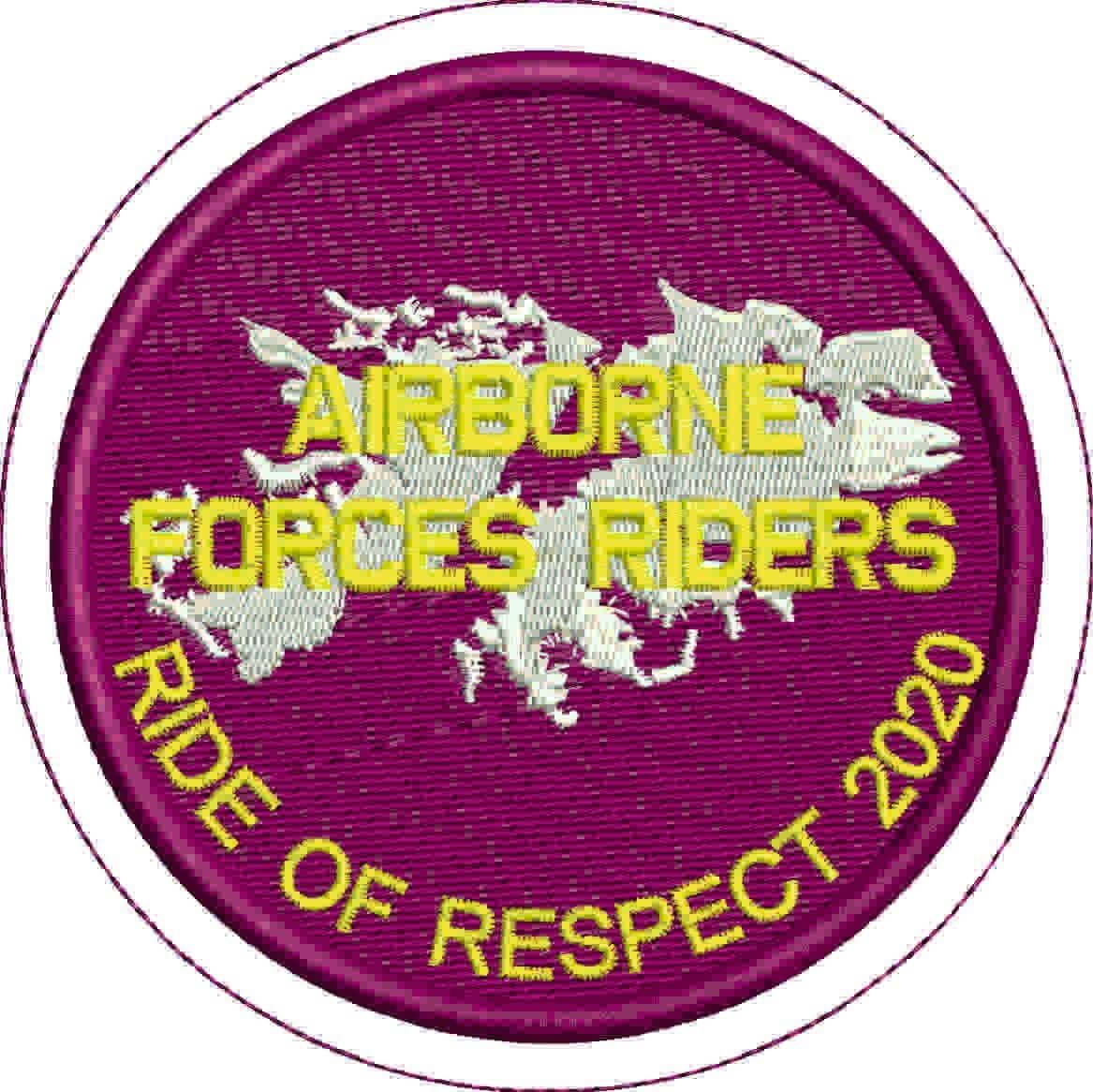 Patch available direct from our President, Paul Moore, via his Facebook feed