Roly Collier's Funeral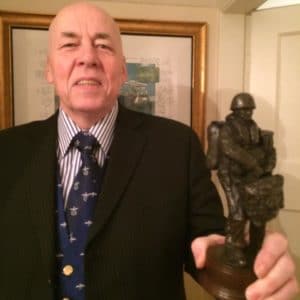 We have many riders from 2 Para who attend the Reunion Club.  Roly was a stalwart of the Club for many, many years.  He tirelessly worked, with the committee, to make sure it was a success.
Roly's funeral will be held, at 2.pm, on Thursday 3rd November at,
Markeaton Crematorium,
Markeaton Lane,
Derby,
DE22 4NH.
We believe the wake will be held at:
Premier Inn Derby West, Manor Road, Uttoxeter New Road, Derby DE22 3HZ.  (There are a few Premier Inns in Derby so make sure you book into the West one at the address shown if you are going.)
I've booked in for that night and I hope to see some of you there to join me, and the rest of the boys, in raising a glass to a fine man