Details from Jack Hawkins on a new ride out
The Rye Romp 1/2 August 2020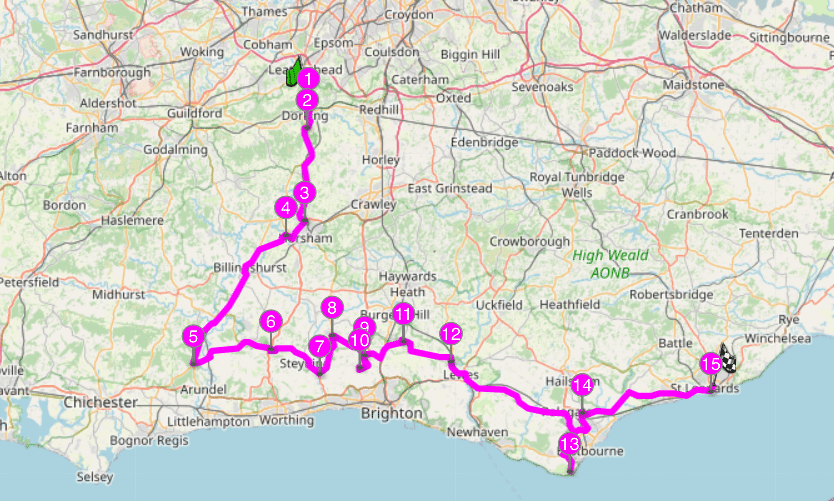 A two day ride out in the Hastings/Rye area of Kent, going round in big circles!
Trace and I have booked into Travel Lodge Hastings for the Saturday evening, it's a bit pricey @ 89 quid but it's close to the seafront (10 min walk) rather than the middle of nowhere!
If you wish to attend just one days ride then no problem, keep me informed.
Day One 01 Aug
1100 RV @ Rykas Cafe, Boxhill RH5 6BY
1130 Depart
Stops enroute
Whiteways Cafe, Bury Hill BN18 9FD
Devils Dyke, Brighton BN1 8YJ
Bomber Command Memorial, Beachy Head BN20 7YA
Ride ends at the Travel Lodge Hastings TN34 1ET
Points to note:
Full tanks please
Bring food and drink if you so desire
(I'm NOT feeding 9 Sqn again!)
Day two to follow.
I will collate all the information into one post at a later date.
Social distancing as required.
Rule 216 applies!
Whose in?