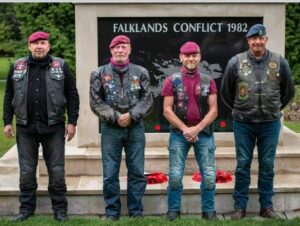 A fantastic fortnight, well…16 days actually, has seen the four intrepid Riders complete the Ride of Respect 2021 today.
After a superb reception at Old Leamingtonians Rugby FC, especially at the bar, the boys set off for the last day of the ride.  The day ended with them paying their respects at the grave of Sir Rex Hunt.  A fitting end to a wonderful, if exhausting ride by our men.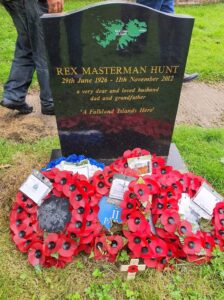 They are now resting at home, no doubt reflecting on their epic trip.
Thank you boys.  Once again you have done us all proud.  We shall endeavour to return the favour by organising regional rides "of Respect" in the year of the 40th anniversary.