Description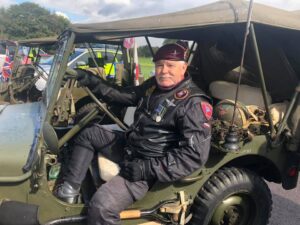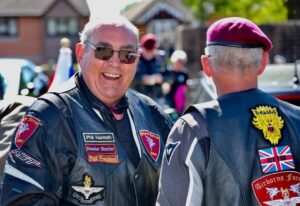 The shoulder patch is Velcro backed. Stick or stitch the backing onto your jacket. This allows you to remove the patch when you are general riding. The Velcro is black, so it blends in with your jacket.
Supporters have an additional patch which is a sew-on patch.  This should be stitched on underneath the shoulder patch.
Originally worn on the right shoulder, but many of us are now putting a flash on both left and right shoulder.  The increased use of "cuts" mean that we are also putting them on the front of our cut.