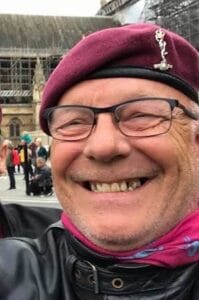 Nigel Barnett put this excellent briefing on Facebook.  Just in case you missed it, here it is in full:
Green Cards, International Driving Permits (IDP) and travel insurance.
As we are all aware, the rules for travelling abroad have changed, nothing too onerous but boxes that need to be ticked.
Green Cards can be ordered free from your insurance companies/downloaded. Valid for 90 days. They can take up to 5 days if being delivered by post. You also require your V5.
IDP's for the most part are not required for European travel. For those who only have a paper driving license get an upgrade to a plastic one, this in the main for Europe ticks all the boxes.
Travel insurance, make sure you get travel insurance it costs at most £15. The EHIC may not provide medical cover.
Also check on amount of days outside the UK, it appears to be 90 days, followed by 180 days back in UK. Something to check on if regularly travelling abroad.
Thanks Nigel.  For Arnhem…consider getting the Green Card ASAP rather than wait for the rush when lockdown is lifted 😃😃